Due to the onslaught of the coronavirus pandemic and the emergence of the virus' variants, a lot of us have been forced to stay in our homes. This has led to a significant increase in household energy consumption since most of the world has already migrated to the cloud.
Electricity is all around us—it is what connects us to the digital world. This is what makes it all the more important to check up on the sockets, switches, and wires we tend to give no notice to. Inspecting, removing and updating a room's electrical wiring is called electrical rewiring.
Why should I have my house rewired?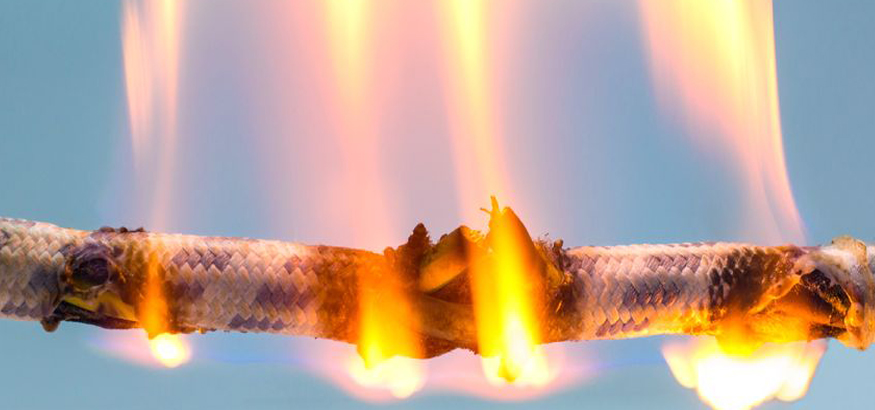 Electrical wiring has the tendency to get worn down over time, and failing to replace them can pose many safety hazards. Research shows that a number of fires and serious accidents across the UK are actually caused by faulty wiring since many people tend to underestimate the risks commonly associated with electricity. Keep a lookout for the signs that may indicate the need for electrical rewiring to ensure the safety of the members of your household.
Some of the most common signs include flickering lights, sparking outlets, and blowing fuses. However, problems may also arise from persistent burning smells, power fluctuations, and electrical shocks. These problems are prone to properties older than three decades since their wiring is unlikely to be up to par with present technology.
How much will it cost to have my house rewired?
For houses in the North of England, the cost of rewiring a house based on the number of bedrooms falls between £1,900 and £6,500. The prices may depend on factors such as the size and location of a house, presence of occupants, number of sockets and outlets, or specification of fittings and fixtures that the owner wishes to use. So, if you live in London, expect to pay a bit more. 
On average, homes across the UK tend to have 1 to 2 bedrooms. Rewiring a single-bedroom house costs around £1,900 to £3,000 and can take about 4 to 7 days, while a two-bedroom house may be completely rewired for £2,300 to £3,500 in 5 to 8 days. These prices typically include the renewal of the wiring as a whole, as well as the installation of a new consumer unit. Expect the standards of the installation to be up-to-date, too. Packages also come with standard white finish electrical accessories, however, they may exclude plastering and decorating.
A full rewiring tends to be more expensive for bigger houses. In 6 to 10 days, a three-bed semi-detached house may be rewired for £3,000 to £4,500 with respect to regional variances. On the other hand, a four-bed detached house may take 10 to 15 days to rewire, as the total number of rooms to be worked on would be around ten. You may be charged around £3,700 to £5,500 with the issuance of a test certificate included as well. To calculate the estimated price to rewire your house, you may check out AGW Electrical Services North West.
Preparing your house for rewiring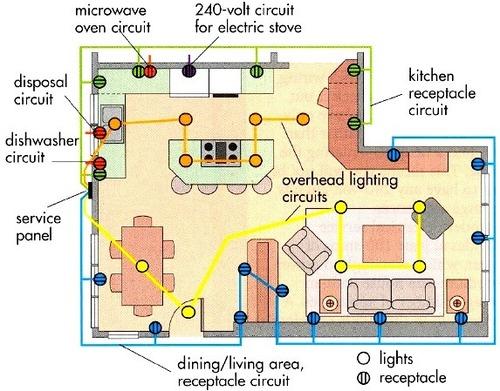 It is relatively easier to prepare for rewiring if the house is newly bought since it probably means that most furniture and household items have not been put in their respective places. It is better to have most, if not all, of your stuff out of the way since wires can run underneath the floors and walls, and even across the ceiling. This means that electricians will most likely take floorboards apart and cut any existing plaster, too. It would also help a great deal to move out for the time being, as it may speed up the job. It would be difficult to do everyday things like using the kitchen or watching some telly, anyway. 
Additional preparation includes having a wiring plan ready beforehand. It is similar to a map that helps you identify which wires are connected, where they should run, and thus, where your stuff will go. Knowing where you want your furniture to go helps electricians determine the most ideal spots to place switches and sockets. As this placement is usually permanent, it helps to be sure that you won't be moving anything around. Otherwise, it could cost you more to have your house rewired once again.
With the costs of rewiring reaching up to £5,500, ensuring that you are getting your money's worth is essential. When getting quotes, always ask for a detailed written plan, if possible. This can help you make sure that you won't be getting any additional charges along the way. To add to that, you may also want to check out the accreditations of those you are looking to hire. Hiring certified electricians guarantees a professional rewire, making your home a safe one for you and your family to live in. Don't overestimate your wires, no matter how quaint they may seem; they might be in need of an update. It is much better to be safe than sorry!