With the advancement of the internet and its usage, the concept of just calling a locksmith is long gone. Now people prefer using the internet to find solutions to these simple tasks. With a wide variety available on different platforms, people opt for the best-looking thing on the internet. However, not everything you see on this internet is good for you.
When it comes to locksmiths, you can easily get whipped into going for the one that has great advertisements as opposed to someone authentic and will get your job done fast. National companies at times pose to be local locksmiths to capture your attention with their fancy advertisements, and promises of giving you an effective result. However, this is all a faux representation of what they're going to do. Let's look at how national companies pose to be local locksmiths and why you should avoid them. 
Authenticity
One of the main things that you need to be aware of this the authenticity of the locksmith you're going for. Local locksmiths are always willing to provide you with their credentials. You can contact them easily and will be able to check whether they truly are legitimate or not. 
Moving on to the national companies, there's a high chance that you might get duped when it comes to them providing you with a service.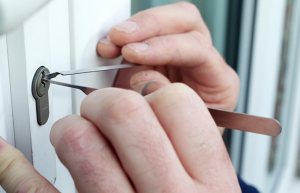 Through online channels, it's difficult to get to know who these national companies are sending and whether the locksmith they're sending is experienced or has the adequate skill set to deal with your requirements. It's important not to get attracted to the internet presence of national companies as they're only trying to increase their client conversions through their advertisements. 
Cost
National companies act as a middleman to connect you with the relevant service that you need. For this kind of setup, there is an addition of cost at every step. So the cost that you'll be incurring through a national company is going to be way higher than the one you would incur from a local locksmith. 
How can you differentiate between the two? Local locksmiths always offer a standard price and it's all very clear cut. There's no ambiguity when it comes to what the total cost of a certain job would be. However, when it comes to national companies, there will be a minimum cost given to you and they'll tell you that it can go higher. With no particular upper limit given. It's good to always go for a local locksmith as they tend to be a lot cheaper.
Response rate
You can call a local locksmith and have your work done within an hour of making that call. It's not always the same process when it comes to national companies.  It can be the complete opposite. It requires a lot of time for national companies to transfer your request to the designated party and then assess the time for when they will reach you. It can be a long and delayed process. 
To avoid national companies, you need to make sure that you don't fall prey to their advertisements and make sure that you go for the local alternative that is a much better and cheaper option.