Home
Locksmith Services & Prices
We look at, and compare locksmith prices throughout the UK
Digital door locks can be installed on a variety of doors:

Aluminium and Glass Doors
External Doors
UPVC Doors
Timber and Wood Doors

5-lever mortice dead locks are commonly used on wooden doors. They lock on both sides as they get fitted WITHIN the door rather than ON the door.

Unlike most locks that are placed on the surface of the door, the 5-lever mortice lock is fitted within the door. It locks from both the outside and the inside of the door using a key.
Key Cutting Services & Prices
We look at domestic Key Cutting services and prices throughout the UK & Ireland
| | | | | |
| --- | --- | --- | --- | --- |
| | There are different types of Henderson garage door keys and all of which can be easily cut by your most trusted key-cutter. | | | |
| | This is an old type of security key that was made popular in the 90's. | | | |
| | Restricted keys mean only a signatory is allowed to have it cut. These are older style keys and the restriction has expired, which means copy keys are available.  However only an experienced professional will stock the correct blanks. | | | |
Shoe Repair Services & Prices
We list the main services your local Cobbler may offer, as well as prices guides and an Elite Shoe Repair Directory.
| | | | | |
| --- | --- | --- | --- | --- |
| | Damaged stiletto heels can be quickly repaired with quality replacement heels. These replacements are usually made of plastic, metal or both. Prices can vary depending on the size and quality of the replacements. | | | |
| | The larger the heel replacement, the more costly it will be. The quality of material is another price factor. | | | |
| | Repairing women's heels with a large heel, the size of which usually found on mens heels. | | | |
Auto Locksmith / Vehicle Key / Car Fob Prices
We list many of the popular Vehicle keys and advise what you can expect to pay. Auto Locksmith Services are also included.
This page is for anyone who has a Vauxhall Corsa key that has been misplaced or stolen. If you just need a spare,

click here

.

Sticky situations such as losing or

damaging your keys

or being locked outside of your car are unavoidable. There's no fixed cost to open a locked car— prices may vary depending on the make and model of your vehicle. Some vehicles need to be bypassed or picked open. In most cases, nondestructive methods are utilized to ensure no damage on your property, but some locks need to be drilled on rare occasions. Whatever the case may be, you should contact competent technicians immediately. Skilled auto locksmiths can effortlessly formulate plans of action when you come to them for help. Availing

lockout services

generally cost more for

emergencies

compared to

usual working hours

. Note that prices may be higher at night, on weekends, and during holidays.
General Price Guides
Price guides for miscellaneous services
There are many different types of budget watch straps on the market. Most of which are made of genuine leather and other good quality materials.

Engraving name

badge is quick and simple. Any local engraving shop can do it for you.
Latest News
The latest News and Views from Whats The Damage!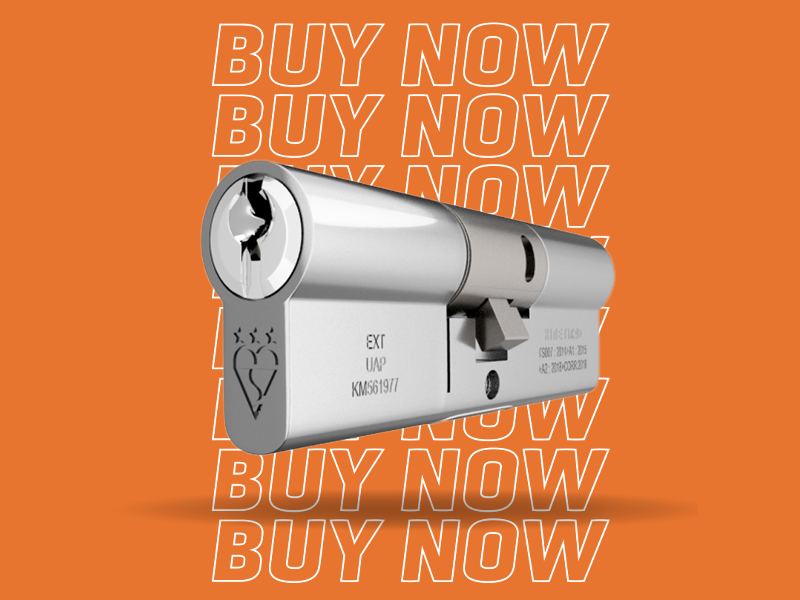 When I moved into a new home recently, I opted to get my locks changed to help increase the level of safety in my home. The lock I chose was the Fullex Kinetica+ K4 Euro cylinder that ended up being one of my best purchases yet.
The locksmith that helped me install it properly told me how it's got a two-part cam system that prevents burglaries by stopping their attacks from working entirely. It has been tried and tested by myself when I once tried opening it without using my key.
Besides looking nice and clean on any door I've installed it on, I saw its ultra-secure BSI Kitemark 3-star rating, found engraved at the front of the lock, confirming its quality.
I mentioned that I put it on multiple doors in my home too, and I didn't spend that much! The price is fair and worth it especially in the recent pandemic, it is advertised to have antibacterial and antiviral properties.
I highly recommend the product to everyone. It's reliable, secure, and worth it. Plus, when I had any inquiries, their contact information was easy to find and get a response from.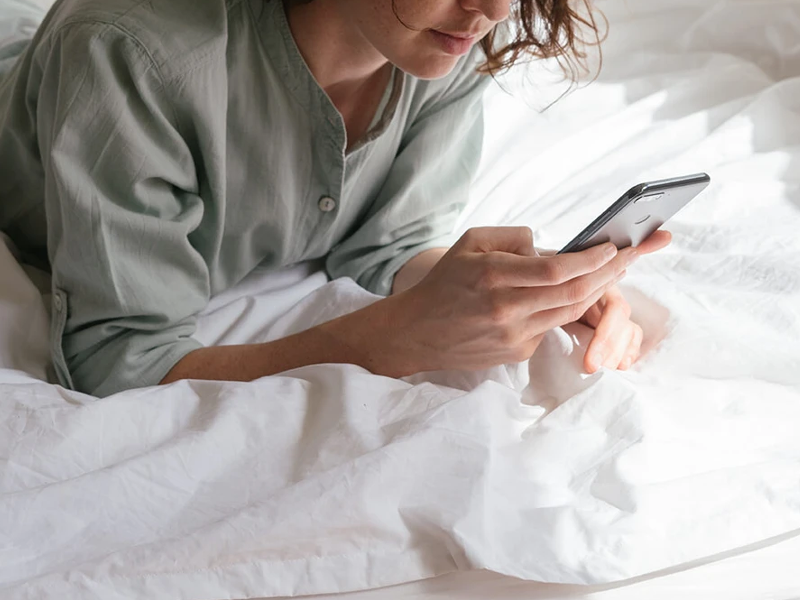 Did you just move into a new home and you thought it would be best for your safety to get your locks replaced? What if you live alone and you got locked in or out of your own property? Cars are not out of the question, sometimes you get distracted and lose your keys.
It happens to the best of us, which is why it is important to remember that there are locksmiths who know just how to help you out.
However, not all of them can be trusted. Here are 10 steps you must take before hiring a professional locksmith. Find out how you can avoid unnecessary fees, damaged items, inefficient service, and other unpleasant surprises.
1. Look for a well-known business.
Locksmith businesses are well-known for a reason. Although in some cases, they might charge for more, you can guarantee that the service they provide has already been tried and tested by many. When businesses are well known, the easier they are to look up online or locals may be able to tell you more about them compared to places that are not. If you have time, look up your local locksmiths and check which one looks the most worth it in your opinion. Here in What's the Damage's Directory, we have listed businesses for each lock-related service you might need.
2. Ask locals for recommendations.
Even if it is indeed convenient to do your own research online, word by mouth has its own benefits as well. Your friends, family, and neighbours have recommendations and it is important to hear them out, learn about their experience, and determine if you want to try it out as well.
3. Check for licenses and certificates.
Any company and business must have legitimate documents that prove their authenticity. If you want to see if a place is legitimate, ask for their license and certificates that will tell you the time and effort they have put into the craft. When made to sign documents, it is only natural you have access to their legality in case you encounter any problem.
4. Make sure they are experienced in the industry.
Knowledge and skill grow through many years of experience. Make sure that the locksmith you hired has studied and worked long enough in the field, to lessen the risks of a failed service. You'll feel at ease knowing the locksmith you sought help in has already experienced and fixed the problem you currently have
5. Guarantee product warranty.
Fixing locks is not the only job a locksmith has. They can install new locks, cut new keys, and install security systems too. When they get you a new product for your security, there should be a warranty in case something goes wrong to prevent you from getting unnecessarily stressed. When handing you a warranty, the locksmith might ask to see your ID and have you sign an approval form. This is the right procedure, you do not need to fret.
6. Ask for your locksmith's identification.
Anyone handling your security should be documented and taken note of. You may take a photo of the license plate of the vehicle they came with, as well as their ID when you ask for it. Should there be any issues in the future, you may contact the business directly and have the information of the locksmith handy.
7. Request a written estimate.
Any reputable locksmith business is willing to send you an estimated cost for your service even before you ask for it. Sneaky locksmiths may get away with charging you extra if you do not know what exactly you should be paying beforehand.
8. Check their online reviews.
Looking through what previous customers think of the service they have received is important information. You can gauge if they're good or not based on their ratings and some reviews will let you know if there are things you have to take note of in every business. Here in What's the Damage, we mention the ratings and reviews of every listed business to help you when checking them out.
9. Check their rates and charging policy.
Before getting into any service, ask for their rates and charging policy, and compare it to online reviews or local opinions. That way you can avoid unnecessary costs and cheating.
10. Follow the payment procedure.
Pay accordingly and ask for a receipt. The closer you follow their payment procedure, the easier it will be for you to avoid any liability in case a problem is encountered.
When in doubt, feel free to ask them questions or inquire beforehand. If you take a look at any listing here, the necessary contact information is always available for you to check out.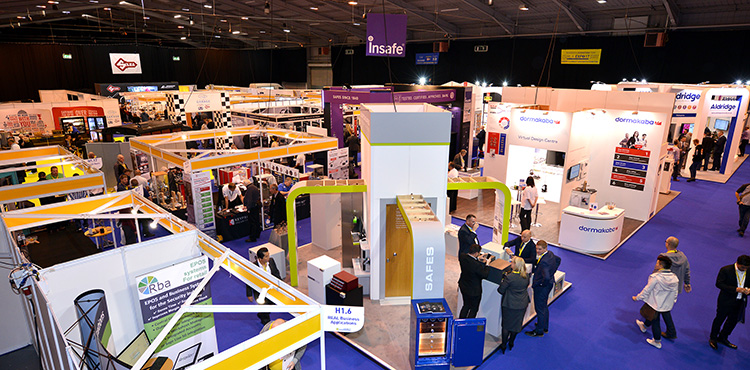 What are exhibitions? In a nutshell, they are trade shows that offer a wide platform for brands to showcase their products, services and communicate their key message to a large audience that is at least interested in it. It can help people meet others that share the same interest and skill, widen their connections, and learn more about those that would normally stay in a separate area.
For business owners, it helps them market their products and services to a large audience, boosting their sponsorship and advertising opportunities. The people there are in the right frame of mind to hear others out. Finally, it helps business owners learn about their competitors and think about how they can compete against them more effectively in the future.
There are many exhibitions for all types of interests, you might even find a reptile show, the perfect place for you to learn about your favourite snake.
Locksmithing as a skill has been around for over 4,000 years, the first recorded locks dating back to 704 BC. As people that specialize in metal and repair work, locksmiths have been the perfect pick for everyone when it comes to their security, even after literal thousands of years.
With how important they are, of course, locksmiths have exhibitions as well!
MLA Expo, or Master Locksmiths Association Expo, is the UK and Europe's largest locksmith exhibition. In the year 2021, they will return as the security event of the year, arguably the safest place to be.
From starting out as a small event in hotels, MLA Expo has grown significantly and is now the largest Locksmith and Security event of its kind in Europe, requiring a purpose-built exhibition venue of 6000+ square meters to house the significant number of exhibitors and visitors who attend the event.
Included in the list of exhibitors that will be visiting is APECS, Van Guard Accessories Ltd, Metric Safes, Adaptalock, Souber Tools, Abloy, Sold Secure, and way more! Each of them has their own forte, length of experience, and have all been recognized because of their work. They'll present the best deals for locks, keys, and more items you might need for your security system.
Why should you attend MLA Expo? As you would with any expo, this is your chance to get your hands on the latest locksmith tools and security products, great show deals and the usual Excellent Locksmith Training, all at the premier locksmiths exhibition. It is open for anyone whether you are an aspiring locksmith in the industry or a simple citizen that is interested in learning more about them.
Besides stalls you can visit, and announcements you may listen in to, there will be training and seminars to help you widen your knowledge about locksmithing. Apparently, there will be over 80 classes being run with over 30 being free of charge, it continues to prove itself as a huge opportunity you shouldn't miss.
If you want to read more about the event, the MLA has a website you can view where you can register to attend for free. If you're reading this after the event has taken place, it is your chance to think about whether you want to join for another exhibition in the future.
What's The Damage supports events that promote locksmithing and show how useful the industry can be.