A household figure in British journalism and television, Piers Morgan is, by his own right, a celebrity. He is known for his hot takes and controversial opinions broadcasted every morning from Monday to Wednesday through his show along with Susanna Reid Good Morning Britain.
While the English journalist, author, and television host has been primarily known for his rich history writing for numerous companies in the British national press, he has also built his name through his many roles and gimmicks in television, show business, and even participating in celebrity reality shows.
Piers Morgan's reputation is critically undivided among the British people, but throughout all of it, he has amassed his wealth through large contract deals and signings with big-name broadcasters. He is so sought after that his rumoured salary is estimated to be 13 times as much as the salary of the Prime Minister.
Piers Morgan's Career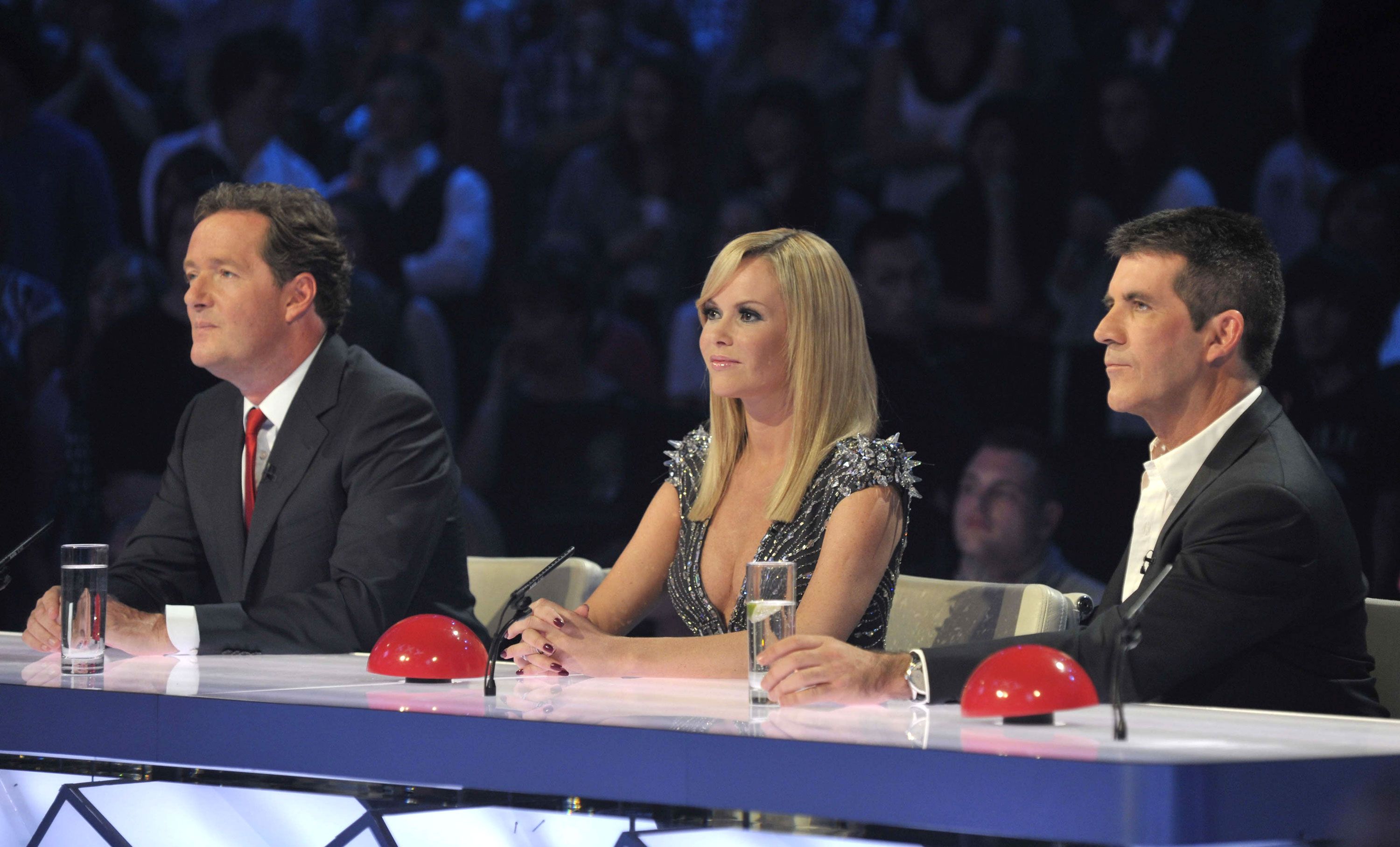 Piers Morgan, born Piers Stefan O' Meara, began his journey in the press when he started studying journalism at Harlow College. A native of Guildford, Surrey, he started his first job in 1985 at the Surrey and South London Newspaper Group. From there, he became a freelance journalist in 1988 and started to work for The Sun, Daily Mirror, and News of the World.
He was personally recruited by The Sun to write for the paper's show business column Bizarre. This was his first high-profile post, and, from there, he was able to meet numerous celebrities and become a well-known name among key individuals.
After 6 years, he was appointed editor of the News of the World by Rupert Murdoch himself. At the young age of 29, this made him the youngest editor in the last 50 or so years of the newspaper's history. He was known for his scoops and stories prying deep into the lives of celebrities and even the Royal Family.
Due to an incident with publishing images of Catherine Victoria Lockwood leaving a rehab clinic, he had to leave the editor position after a complaint from the Press Complaints Commission for violating editors' code of conduct.
He then went on to work for the Daily Mirror, where he continued to work as an editor. During his time here, he was also caught in several mishaps. One of them was regarding the computer company Viglen, where he was thought to be part of a scheme in market manipulation after he bought £20,000 worth of stocks a day before the company was published in the City Slickers column for being an auspicious investment.
During his time in the Daily Mirror, he also began involvement in various television and entertainment roles other than writing for newspapers. He was the chair of the annual Pride of Britain Awards on ITV and led the selection of award recipients from 1999 to 2006. In 2003, he also hosted a three-part television documentary called "The Importance of Being Famous" for BBC, discussing the media's portrayal of celebrities and the industry of fame.
He was fully removed from his role as Daily Mirror's editor in May 2004, during the peak of the Abu Ghraib torture scandal where it was revealed that US Army and CIA personnel tortured Iraqi prisoners in the Abu Ghraib prison in Iraq. Morgan had authorized the publication of pictures supposedly depicting British Army soldiers abusing Iraqis, which were soon revealed to be fakes that the Daily Mirror had fallen prey to.
After that fiasco, he went on to own the Press Gazette in 2005, along with Matthew Freud. The press company fell into bankruptcy after it was boycotted by major newspapers for Morgan's ownership and the tasteless British Press Awards, also organized by the Press Gazette. Morgan and Freud sold the Press Gazette in 2006.
That same year, he also launched First News, a newspaper primarily targeted towards children aged 7 to 14 years old. He also replaced Simon Cowell as a judge for America's Got Talent, sitting in a panel alongside Brandy Norwood and David Hasselhoff.
Since then, he has gotten tremendous exposure in mainstream media. He became a judge of Britain's Got Talent along with Amanda Holden and Simon Cowell in 2007 while returning as a judge for America's Got Talent's following seasons. He also participated in Donald Trump's reality show The Celebrity Apprentice, which he also won that season.
In 2008, ITV successfully secured Piers Morgan in a two-year deal, reportedly costing £2 million per year. As part of this deal, he was to continue judging for Britain's Got Talent and host more interview specials and documentary series. The following year, his two shows Piers Morgan On… and Piers Morgan's Life Stories began airing, with Life Stories continuing up to this day.
It was also announced by CNN in 2010 that he would be replacing Larry King's evening show with his own called Piers Morgan Live starting 2011. For this show on CNN, he was rumoured to have an annual salary of US$2 million. The show was eventually cancelled in 2014 due to poor ratings.
Today, Piers Morgan, alongside Susanna Reid, is the presenter of ITV'S Good Morning Britain. He started as a guest host in April 2015 and became a permanent host in November 2015. He hosts the show every Monday to Wednesday, from 6:00 to 8:30 in the morning.
Piers Morgan's Salary and Net Worth
Due to his popularity in the industry as a journalist, broadcaster, and television personality, Piers Morgan receives lots of lucrative offers and signing deals from broadcasting companies.
For his 2008-2010 ITV deal, he reportedly received £2 million per year. During his brief 3-year show with CNN, he was said to have a salary of US$2 million per year as well.
Today, his long-running role as the presenter for Good Morning Britain is rumoured to earn him around £1 to 1.5 million each year.
Aside from his roles in television, Piers Morgan also has other avenues for income. He currently has 11 published books, the oldest one being from 1991 and the latest one from this year.
Morgan and his family also own several high-profile properties in the UK and the US. First is their Grade II townhouse in Kensington, with an estimated value of £4 million. This is where Piers and his second wife Celia Walden live along with their daughter Elise.
When they're looking for a quick retreat, they can head to their country house in Newick, East Sussex. They reportedly bought this property for £700,000. They also have a luxurious Beverly Hills 5-bed 5-bathroom mansion in the US complete with staff, which he reportedly bought for US$5.4 million in 2011 and is currently worth £4.2 million.
Without exact figures, it is difficult to say how much Piers Morgan is currently worth. Various sources dispute the numbers but it's estimated to be around £15-20 million. As of June 2020, Daily Express claims his net worth is around 15.8 million while the Sun claims it is around 20 million. Nonetheless, it can be said that Piers Morgan definitely has a stock of wealth to keep him and his family living the extravagant life for many years to come.