With the gig economy being popular globally, part-time work with companies such as Deliveroo and Uber is becoming a lucrative choice for people looking for flexible work hours. Many people turn to the gig economy for extra income at weekends, or even as a full-time job. 
If you have a car or a bike and you want to make use of your free time, applying for a job in the gig economy is a good choice. This option offers flexibility and you get to decide when you work so you can tailor it to your schedule. 
However, going into jobs like Uber is not that simple. It often requires a lot of initial investment to prepare a car, apply for a license, get private-hire insurance, and even budgeting for additional costs like tax, petrol, and maintenance. While the flexibility of the gig economy gives a sense of ease in starting out, there's actually a lot of effort and cost needed. This inevitably gives the pressure of getting a return on all their registration and starting costs. As such, it is really important to consider whether you can commit time and dedicate yourself to actually driving for Uber or cycling for Deliveroo and Uber Eats.
Starting Costs in Driving for Uber
Of course, you will have much fewer costs to worry about if you already have your own vehicle. However, this does not mean you will be saved from other heavy costs such as maintenance, repair, petrol, insurance, and wear-and-tear costs. 
For those without their own car or whose current cars do not meet the TfL standards, PCO Cars for Hire companies are becoming increasingly popular. These companies rent out four-door cars that already meet TfL requirements and come with a Private Hire Vehicle License. Usually, these companies charge per week or per month and often have a minimum term contract to assure a return for leasing out the vehicle. Sometimes, they already include private hire insurance and cover maintenance costs for an extra fee compared to their base costs. This can be helpful to get a full convenient package instead of finding your own insurance.
Aside from this, you'd still have to cover other costs such as petrol and parking costs. Both of these can drastically change depending on the car you plan to use. For cars like Honda and Toyota, the mileage may be forgiving so that your cost will go at around £200 for each month, but for drivers owning an Insignia, they can expect their costs to go up at around £400.
Being an Uber driver also means you have to keep your car presentable at all times. This means constant cleaning and checking. Naturally, riders wouldn't want to be in a dirty car so having the interior and exterior clean and polished is a must. Otherwise, you can expect your ratings to go down pretty quickly. 
In the end, there's a lot of things you need to consider before starting a career with Uber. The prospect of having flexible work hours may seem attractive, but you should still think carefully about the costs and even the effort you need to put into gathering all the paperwork.
Well, if you still think you're meant for this job and determined to achieve success, that's great! What exactly is in store for you?
How Much Can You Make Driving with Uber?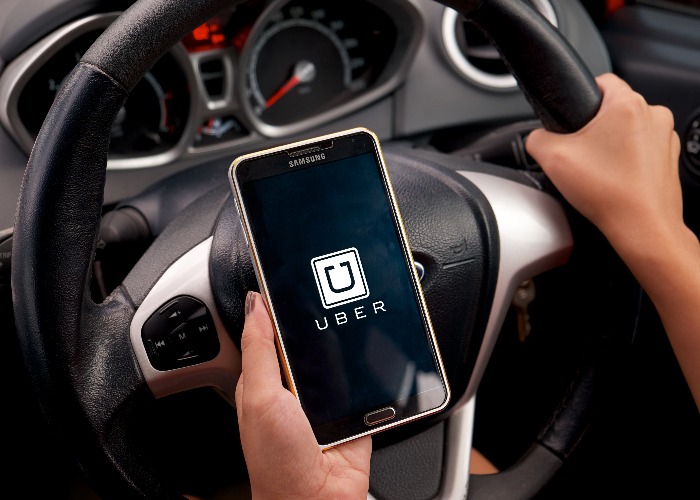 There are actually a lot of mixed opinions about this as it usually depends on when drivers decide to go out and in what region they are driving in. As expected, the highest fares are rides within London and can rake in a lot of revenue for drivers, especially when there are surges during peak hours. However, heavy congestion can also take a toll on their earnings.
According to numerous accounts from drivers, including those in forums, they can make around £700. But, this pay is for those who tend to pull off 60-hour workweeks. This means they work more than 8 hours per day just to get close to the £1000 mark. From there, Uber takes a 25% cut from your revenue before you get your actual pay. If you keep this up, you'll steadily get £700-750 per week, maybe a few hundred more if you're able to take advantage of surges and price patterns.
After all that, you get your £700. This, unfortunately, doesn't include the costs of running a car like petrol, cleaning, maintenance, insurance, and other expenses you might have to pay for. 
If you need more assurance, the average pay for an Uber Driver is said to be around £18,000 to £19,000 per year according to the job review website Indeed.
Other Gig Economy Opportunities
If you're still looking for opportunities to make money on the side without the massive commitment Uber driving requires, you can also consider working for Deliveroo or Uber Eats. These roles are substantially easier as they accept scooters, motorbikes, and bicycles for delivery. The process is also much easier and you do not have to worry about insurance if you are going to use a bicycle for your deliveries.
Other than the extra income, biking around the city for money also works you out! Essentially, you're earning money while also staying fit.
According to online forums, working for UberEats can get you anywhere from £9 to 14 per hour. So if you think this extra income would be a nice option for you, go for it! If you're looking to have a much more serious job, then driving for Uber is also an option.
In the end, it's also really helpful to get anecdotes from those currently working in the industry. Next time you book an Uber ride or pass by a driver waiting for his next ride, you can strike up a friendly conversation with them to see if this job really is for you.